Application for 2023 is open, People older than 21 are invited to apply, the program is dedicated to supporting cis women, trans, intersex & non-binary people from the Balkans. Applications will close on June 1st, 2023.

House of Neda is a residency program in Brooklyn, NY for LGBTQ people from Croatia and countries in the Balkan region. This program is created for cis women and trans, intersex, and non-binary people who work as artists or researchers in the field of visual art. The residency is four weeks long and happens once a year. Participants can use this time to pursue their research interests. The program covers the cost of travel, health insurance, and accommodation.

Neda's house is a one-bedroom apartment in Williamsburg, Brooklyn. The apartment is open to residents during the available dates. The apartment has a small kitchen, bathroom, living room, office, and one bedroom.

Who is Neda? Neda is a fictional character, she is a gaysterbeiter*, queer immigrant. Many queer people from the Balkans share Neda's experience. Neda's wish is to connect queer immigrants with queer organizations in the Balkans and enable the exchange of ideas and experiences with the history
of LGBTQ movements.

---
* gaysterbeiter = Play on the words "gay" & "gasterbeiter". The second was/is a term to describe foreign or migrant workers, particularly those who had moved from the Balkans to Germany as part of a formal guest worker program after the 1970ies
What if I have more questions?
You could reach out to:
Neda is home [at] gmail.com
Please allow 2 work days for a response.

Is this residency program only for LGBTQ people?
Yes.

Is it possible to change the dates of the residency program?
Unfortunately, no. But we will open new dates in the future.

Can we apply as a couple/team/collaborators?
Travel and accommodation costs are awarded to only one person.

Who is organizing this program?
Maja Čule, artist and filmmaker from Rijeka, Croatia, living in New York. The residency program takes place in her apartment. This program was developed in collaboration with an organization
LORI from Rijeka.

RESIDENT
2021

Barbara Gregov

Link︎
Lezbijski zapleti za neznalice
Barbara Gregov je autorica i kustosica koju zanimaju feminizam, djevojaštvo i queer teme u popularnoj kulturi i suvremenoj umjetnosti. Članica je kustoskog kolektiva koji vodi festival fotografije Organ Vida te programska koordinatorica u LGBTIQ organizaciji Zagreb Pride.


---
Barbara Gregov is a writer and curator interested in feminism, girlhood, and queerness in popular culture and contemporary art. She is a member of the curatorial collective that runs the Organ Vida Photography Festival and a program coordinator at the LGBTIQ organization Zagreb Pride.








RESIDENT
2022


Tanja Minarik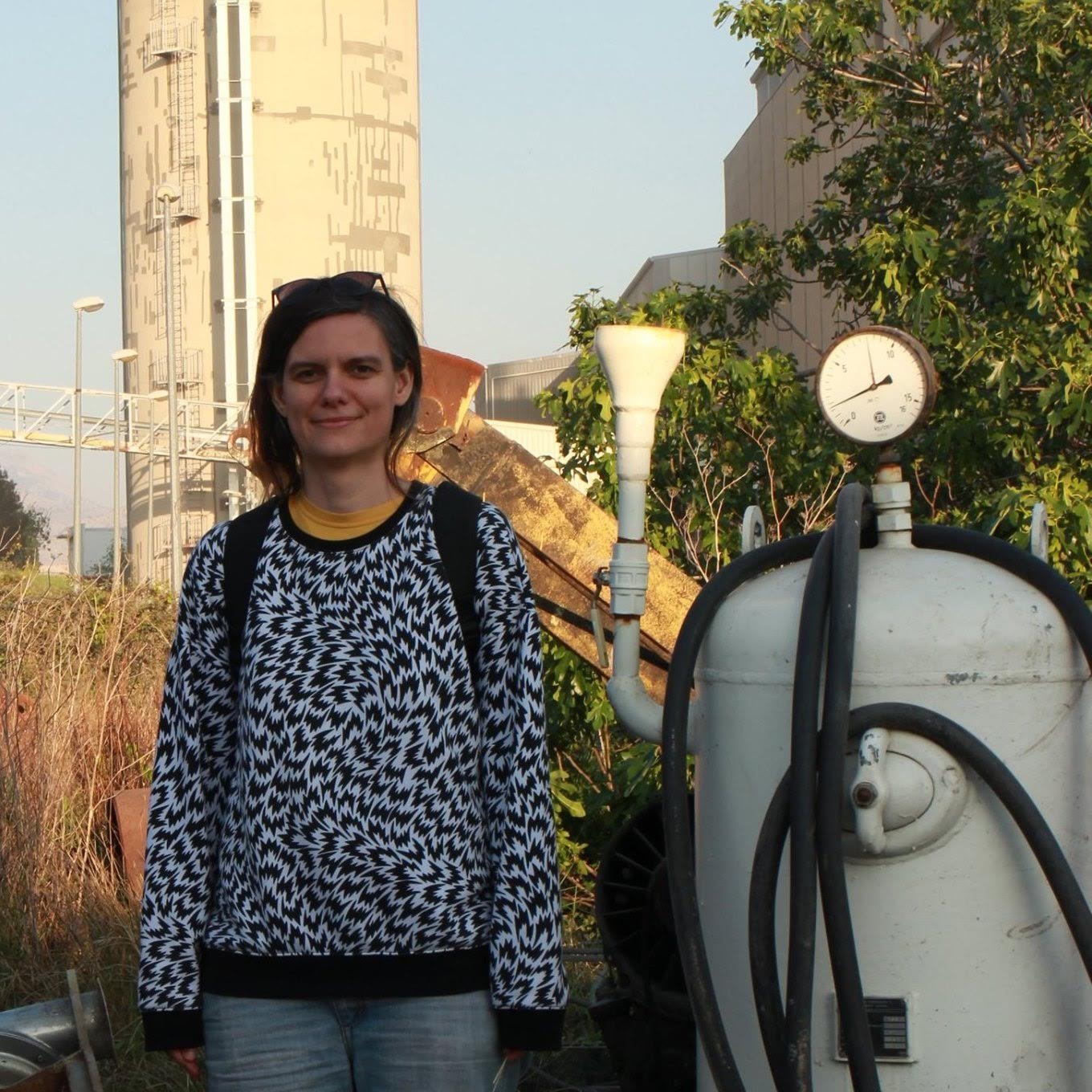 Tanja Minarik je umjetnica iz Splita,
u svom radu koristi i ispituje tehnologiju kroz performans, instalaciju, video i radionice. Trenutno je zanimaju: podaci, strojno učenje, učenje i memorija, te kodiranje uživo. Članica je udruge za razvoj, istraživanje i propitivanje queer kulture – queerANarchive i UR Instituta – nevladine organizacije za interdisciplinarno, znanstveno i umjetničko istraživanje, članica udruge Split Pride i audio-vizualnog benda Žen.
.
---
Tanja Minarik is an artist based in Split, using and misusing technology to make performances, installations, videos, workshops. Current topics of interest are: data, machine learning, human learning, memories, and live coding. She is a part of Collective for development, research and questioning of queer culture – queerANarchive and UR Institute - Non-governmental organization for interdisciplinary scientific and artistic research, of Split Pride organization and audio-visual band Žen.